你認識這些字嗎?
Can you recognize these characters?
這二十八字相傳是由倉頡所造,在宋朝時被"破譯"出來,但是這究竟是不是"正確答案",依然有爭議,還有很多神秘待后人揭開。
It is said these 28 characters were invented by Cangjie, a legendary Chinese figure. They were "deciphered" in the Song dynasty (960-1279), but whether these are the "correct answers" is still debatable, and many mysteries remain to be revealed.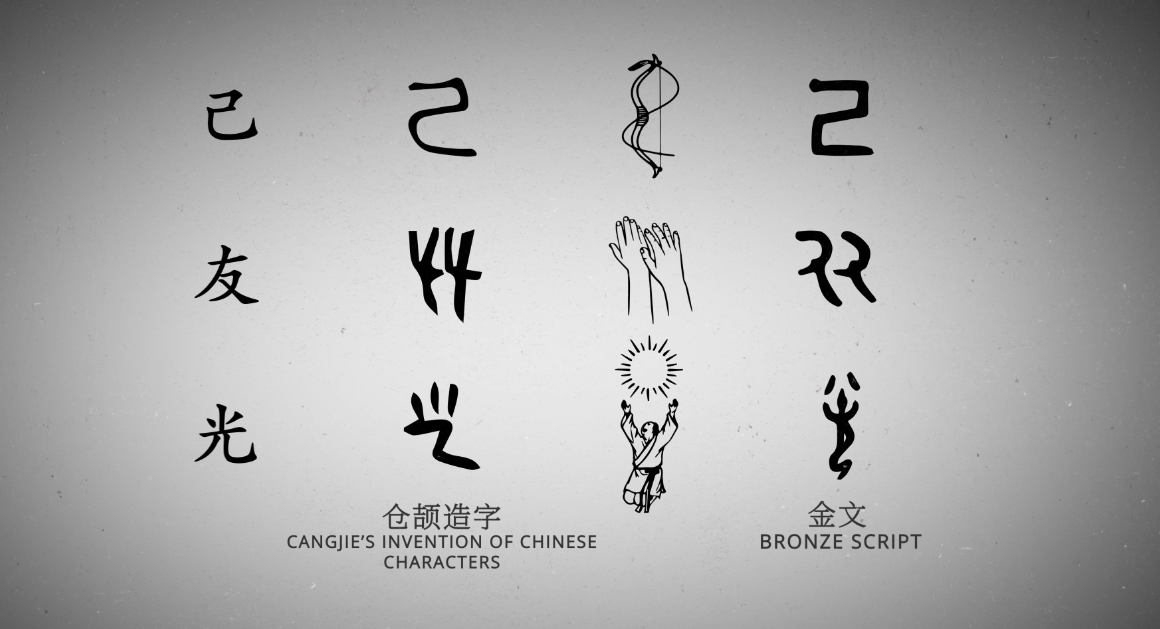 傳說上古黃帝時期,有一位史官叫倉頡,他觀察山川脈絡、鳥獸足跡、草木器具的形狀,并從中受到啟發,按照事物形狀造出種種不同的符號,倉頡把這種符號叫做"字"。中國最原始的象形文字出現,從而結束了遠古結繩記事的蒙昧時代。據史料《說文解字》中記載,倉頡造書兩卷,隋朝戰亂時丟失,現存只有二十八字。
It is said that Cangjie was an official historian of the Yellow Emperor (third of ancient China's mythological emperors). In his life, Cangjie observed mountains and rivers, footprints of birds and beasts, as well as shapes of plants and objects. Inspired by these, Cangjie invented various symbols based on the shapes and appearances of different things, and named them Zi (character). These most ancient Chinese pictographs have ended the time when people tie knots to record their lives. According to the Han dynasty's (202 BC – 220 AD) Chinese dictionary Shuo Wen Jie Zi (discussing writing and explaining characters), Cangjie wrote two scrolls, which were lost during wars in Sui Dynasty (581-618). Now the 28 characters are all that remain.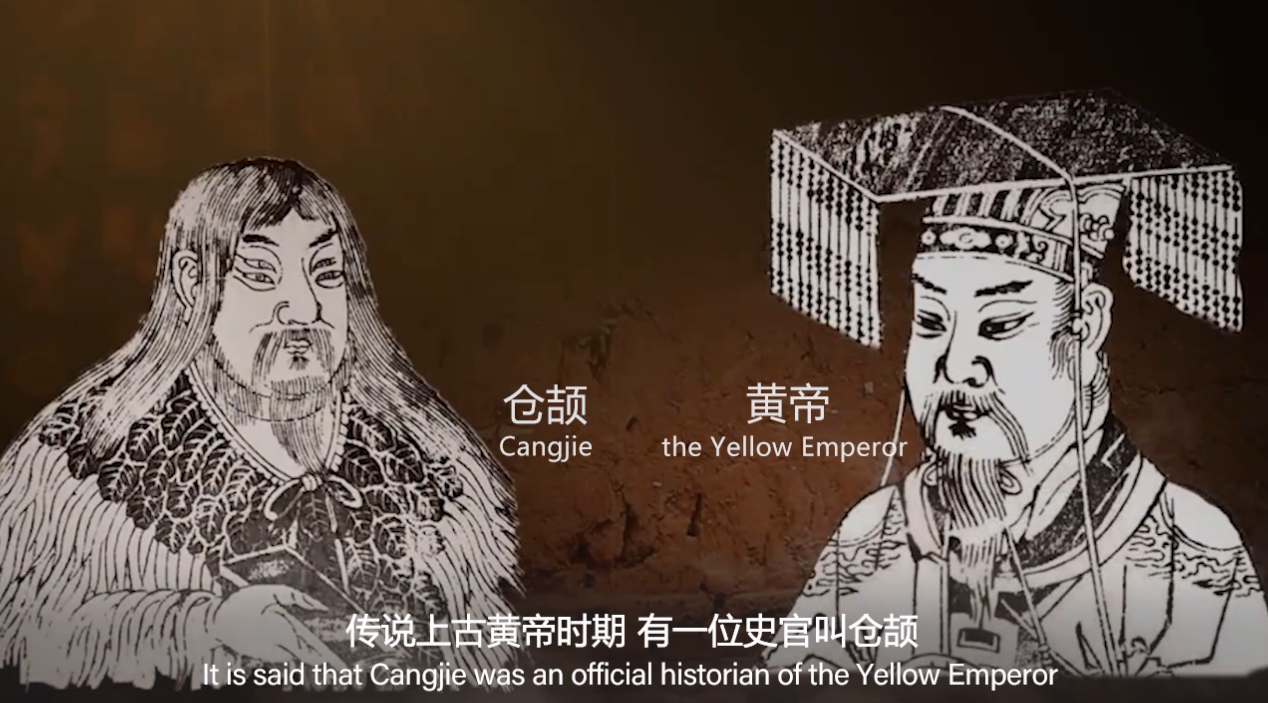 近現代的學者們認為,漢字由倉頡一人創造,恐怕只是一個美好的傳說。有很多象形文字的出現都要早于倉頡造字,漢字的起源并非全部出自倉頡,倉頡是漢字的整理者,在漢字創造的過程中起了重要作用。漢字是中華民族先民長期累積發展而來,隨著時代更迭,經過幾千年的演變,經歷了甲骨文、金文、篆書、隸書、楷書等階段,現在中國人普遍使用楷書,并逐漸由繁入簡形成今天的漢字簡體。
Scholars in contemporary times tend to believe it's probably a beautiful tale that Cangjie alone invented the Chinese characters. Many Chinese pictographs actually came into being before Cangjie, so he couldn't have invented all the Chinese characters. Cangjie is more like the one who collocates Chinese characters, which is also an important role. Chinese ancestors accumulated and developed the Chinese characters, iterating through hundreds of years, during which time the Chinese characters evaluated from oracle bone script to bronze script, seal script, clerical script, and finally to standard script. Nowadays, the Chinese people commonly use the standard script, whose traditional version was gradually simplified and used by most Chinese. (universally used in the Chinese mainland.)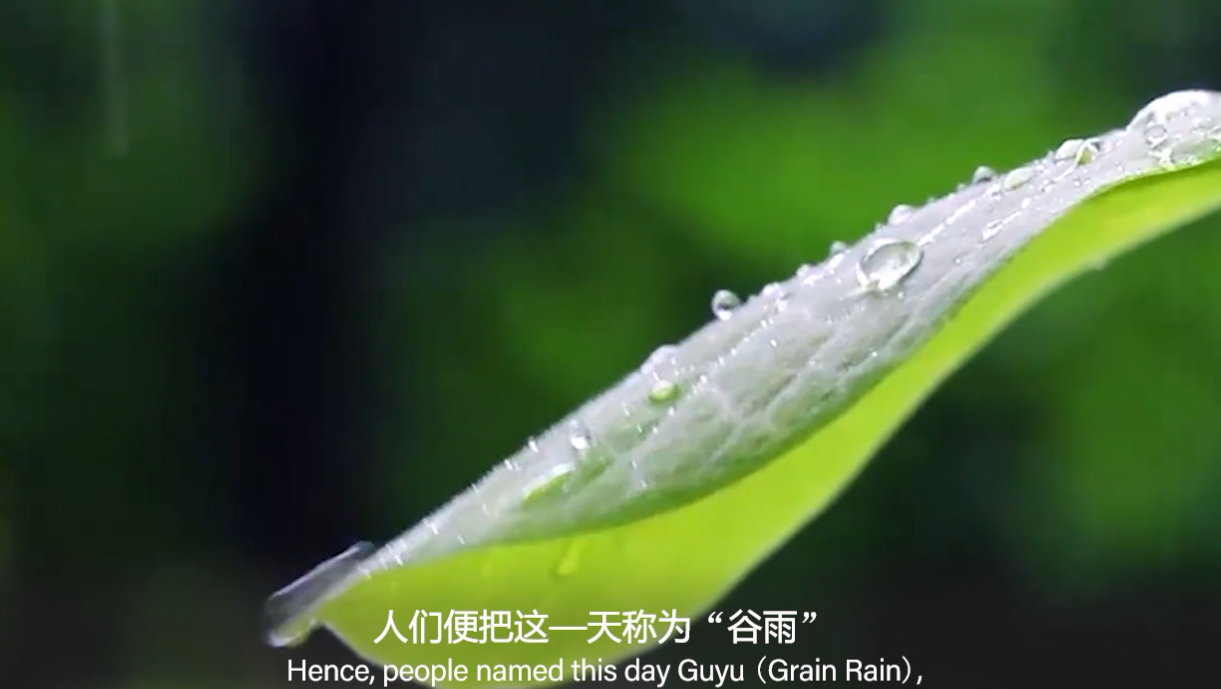 關于倉頡造字,還有一個美麗的后續。相傳當時天下正遭受旱災,倉頡造字有功,感動了天帝,天降瑞雨,雨后遍地都是綠油油的谷子。人們便把這—天稱為"谷雨",成為中國傳統二十四節氣中的一個。
Cangjie's legend also has a beautiful ending. It is said that people had been suffering from drought when Cangjie invented those characters. But moved by such achievements, the god of heaven let rainfall cover the land. After that rain, green grain sprouted up all over the land. Hence, people named this day Guyu (Grain Rain), which marks one of the 24 solar terms of China.
2010年,聯合國中文日被選定在"谷雨"這一天,以紀念倉頡造字的貢獻。如今,越來越多的外國人正在學習中文,現在,除中國外全球平均每31個人中就有1個人學習中文。學習中文是了解中國的一把鑰匙,是感受中華文化魅力的方式。中文有優美的音調、形象的文字,雖然很多外國朋友都說漢字"難學",但如果走近它、了解它,會發現漢字真的很美。
In 2010, the UN Chinese Language Day was set on the day of Guyu, in memory of Cangjie's contribution. Nowadays, more and more people around the world are studying Chinese. Outside China, 1 in every 31 people is studying Chinese. Learning Chinese is more like a key to knowing China and feeling the charm of Chinese culture. The Chinese language has poetic tones and picture-like characters. Although many regard Chinese characters difficult to learn, if you get to know them more, you will be able to appreciate their beauty.

.