往日寧靜的四川涼山古老的彝族村落,今天顯得格外熱鬧,還未成年的彝族姑娘被表哥背到家門口的一顆樹下,與樹舉行婚禮。這是一場沒有新郎的婚禮,在村中德高望重的長輩的見證下,聆聽長輩們為她唱出屬于她的出嫁曲。
There is a flurry of activity in the quiet ancient village of Yi in Liangshan, Sichuan today. A young Yi girl is carried by her cousin to her betrothed whostands near the door of her house. The "groom" is particularly tall, verdant, and in this case, not human. The girl will be married to a tree as all Yi girls do when theycome of age. The ceremony is presided over by venerable elders who sing festive wedding songs for her.
在中國,彝族少女成年時要舉行一種神秘的"成人"儀式,彝語叫"沙拉洛",意為脫去童年的裙子,換上成年的裙子。彝族"沙拉洛"儀式從產生到現在,至少也有數萬年的歷史了。是彝族女子由童年到成年的標志。
In China, when they enter their adulthood, girls of Yi nationality will attend a mysterious ceremony called "salalo" in local Yi language, meaning to change the childhood skirtintoan adult one. Thesalaloceremony, which dates back to tens of thousands of years, mark the transition of Yi women from childhoodto adulthood.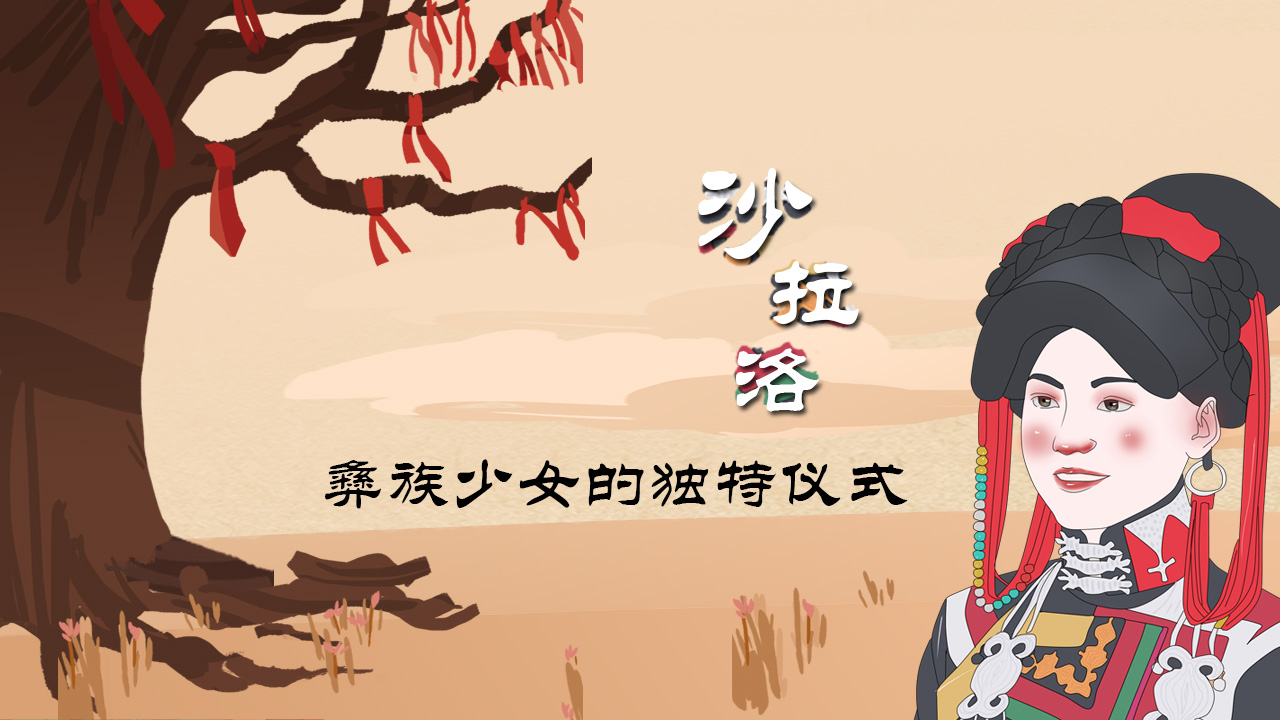 "沙拉洛"是彝族女人的一生中最重要的三件大事之一,與今后的婚禮、最后的葬禮同樣重要?!皳Q裙"的年齡,因人而異,大多在13歲到17歲之間,當地習俗都會選擇單數年齡。舉行儀式的季節一般選定在秋冬季節,舉行的具體日期,則要請老人定下吉日佳期。
Salalois one of the three most important events in the life of Yi women, as important as the actual weddingand the funeral. The age at which this ceremony is celebrated differs from household to household, but it is generally performed between the ages of 13 and 17. The age is dependent on local customs. The season chosen is generallyautumn and winter. The elderly pick an auspicious day for the tradition.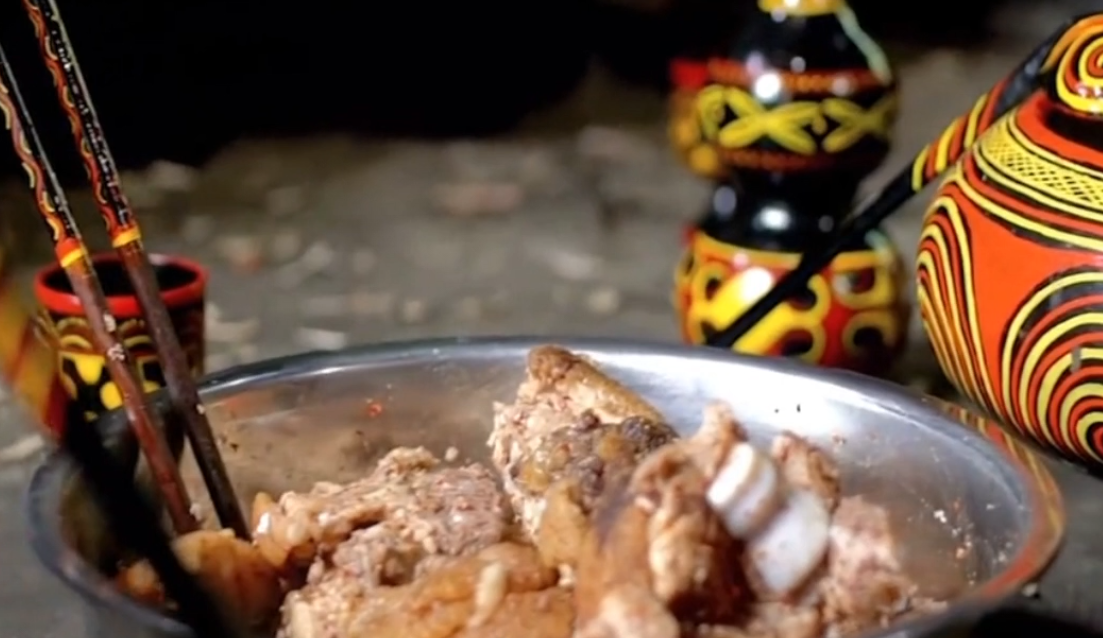 "換裙"這天,主人家像過節一樣喜氣洋洋,要殺豬,大宴賓客,招待親鄰。按照當地俗規,舉行"換裙"儀式時,絕不允許任何男子在場。彝族少女在"換裙"之前,梳的是獨辮,耳朵掛的貝殼耳墜,穿的是二節童裙。儀式開始,原先的獨辮要改梳成雙辮,并要戴頭帕,掛上金銀耳墜,從外加上一條三節拖地長裙,然后脫下短裙就算是完成最重要的一項了。
The host family slays pigs to throw a grand feast and welcome relatives and neighbors on the day.According to local customs, no man is allowed to be present during the "skirt replacing" ceremony. Before"replacing skirts", Yi girls wear single braids, shell earrings and children's skirts with two sections. At the beginning of the ceremony, the single braid is combed into double braids, a scarf is placed on thehead, gold and silver earrings are worn along with a three-section long skirt. Discarding the child's skirt is the most important part of the ritual.
彝族人稱"換童裙"是一場"不見新郎的婚禮"。彝族以前盛行早婚,換裙和結婚會一起舉行。因為現代的姑娘不可能在17歲之前就結婚,所以都要舉行"假婚"儀式。在這個儀式中不同的人會選擇將樹、石磨、門檻等被視為重要的物件假設為女孩的丈夫,舉行意象的"婚禮"。
The Yi community calls the custom of "replacing children's skirts" a "wedding without the groom". In the past, early marriage was popular in the community. SoSalalowas held along with the wedding. In today's age, women are unlikely to get married before the age of 17, so the family has to hold a symbolic wedding ceremony. In this ceremony, people will choose to treat the tree, stone mill, threshold or other such objects as the girl's husband and hold a symbolic wedding.
儀式結束后,男子才能參加歡宴。大家席地而坐,愉快地吃著砣砣肉、蕎饃,開懷暢飲。而"換童裙"后的彝族少女,也準備要開始享受戀愛了。
Once the ceremony is over, men are allowed to participate in the feast. Everyone sits on the ground to munch onsome mound meat, buckwheat bread and spirits. After the ceremony, girls are ready to seek and enjoy love.
.